Hey there! I've got a great giveaway for you guys today! (it is Friday after all!!)....
Charlene runs eWillow.com. A few months ago she emailed me about advertising on my site and we started getting to know each other over email... Turns out that it is INDEED a very small world! She is friends with my brother in law's (the one from the radio) sister...
a little bit about her:
"Born and raised not far from the Jersey shore, Charlene and her family moved to Jupiter, Florida the day after her high school graduation. She attended Brigham Young University and Florida Atlantic University, graduating with a bachelor's degree in Communications. During her college years, she met her husband, Neil, and began a successful career as a high-fashion runway model. After the birth of Charlene's second daughter, she gave up modeling to focus on her children and her new love of crafting.
Charlene combined her love of fashion with her love of creating to build a successful business designing and making doll clothing. Her interest in stamping began when she sought to include professional-looking handmade tags with her creations."
I have really enjoyed getting ot know her better the last few months, if you get a chance ask her how she knows Donny Osmond! (another good story!!!)
an item for sale on eWillow
"Charlene envisioned one site that would provide those who love stamping and paper crafting a single resource for all of their needs. Whether someone had products they wanted to buy or sell, ideas they wanted to share, discussions they wanted to participate in, or was just looking to connect with friends who share that same love of papercrafting, Charlene envisioned one place online. Charlene's vision became eWillow.com."
eWillow.com
is a site where you can buy AND sell hand made papercrafted items! and get this... starting VERY soon they will aslo feature Jewelry designers!!! (so if you are a jewelry designer looking for a great sales platform, drop them a line.
more cute stuff!!
how cute!! as you can tell I have France on the brain!!
Charlene has generoulsy offered to giveaway for Polkadot Chair readers!
She is giving away either:
a

$30 Shopping Spree on her site !!
OR
a

3 months store subscription
!

(if you've been on the fence about starting your own shop this could be a great reason to start!!)
1- Simply leave a comment on this post, what's your favorite item listed on eWillow now???
2- Visit
Charlene's blog
and subscribe & leave a separate comment to let me know you did.
(she's got some AWESOME paper crafting ideas on there)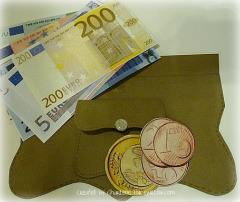 check out this cool "Euro wallet" she featured last week on her blog!
Giveaway runs until Sunday Feb. 28th at Midnight Eastern!!! With a winner announced Monday!
THIS GIVEAWAY IS CLOSED!!